Compatible with Windows
10, 8, 8.1, 7, Vista, XP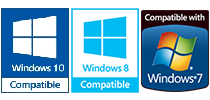 Our Customers Say:
Thank you for this excellent software and all the hard work you put into it! Our photo studio staff mastered the program in a flash, no training was needed. There's plenty of features that are extremely useful for a business like ours, smart layout printing and order statistics among them.
Malcolm Barrows, Salt Lake City, USA
I struggled with some other ID photo makers until I stumbled upon this stunning software. Everything works like a dream, the interface is cute and easy to use. Changing background and clothes are really helpful to make any photo perfect.
Ellie Stonebridge, Bath, Great Britain
Schengen Visa Photo Requirements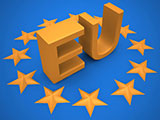 Travelling is a nice way to spend your holidays. Everybody wants to get great experience, and the first step to a carefree journey is to comply with all official requirements. When coming to Europe a wise move would be getting a Schengen visa. The Schengen zone includes 26 countries, and the Schengen visa enables the passport holder entry into countries with little or no stops as internal border controls have disappeared.
To ensure you get your Schengen visa in a short time, follow these steps:
Find out which countries you will be travelling to and how long you intend to stay. When you visit more than one country you will obtain the Schengen visa from the consulate of the country you are to visit first. However, when making short trips the number of nights spent in a Schengen country determines which country you should apply to for getting the visa.
Check with the consulate what documents you need to obtain. Some countries require to book and pay for a flight and reserve an accommodation.
Some proof of funds will be needed. You have to provide the current bank statement when applying for a Schengen visa. You should not rely much on overdraft facilities.
Double check on your visa application form. You have to complete it right, sign it and attach two photographs.
It is crucial to make an ID photo of professional quality.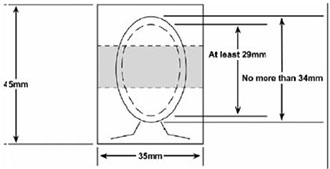 Schengen visa photo requirements
are:
The photo must measure 35x45 mm.
The face must cover 2/3 of the photograph.
Two identical photos must be submitted.
The image must be clear, sharp and with sufficient contrast.
No photos are allowed with reflections or shadows on the face, or with red eyes.
The photo should display a full frontal view of the face, with neutral expression.
The photos must be of high quality, color, and have a light background.
The photos should be printed on high-quality paper with at least 600 dpi resolution.
No head covering is allowed unless it is worn for medical reasons or religious beliefs.
No reflection or glare from glasses is allowed.
All these requirements should be met in order for the photos to be accepted by the officials. An easy and comfortable way can be taken by using this software. The convenient app allows you to make a visa photo very quickly. The internal database stores all common ID photo types, and is regularly updated.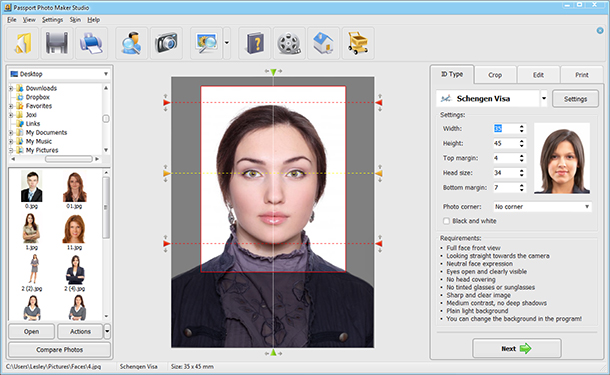 Thanks to the auto face detection the software instantly crops the photo in a proper way; the editing process, such as enhancing contrast, sharpening, removing any imperfections, and even changing clothes takes just a few clicks. The smart printing module allows using custom settings and printing on any paper size. Easy monitor calibration serves for the best printing output.
ID photo software is available for free trial download. Check it out and make a high quality Schengen visa photo!
Create and print high quality ID photos with Passport Photo Maker!