Compatible with Windows
10, 8, 8.1, 7, Vista, XP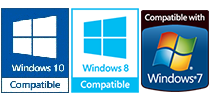 Our Customers Say:
Thank you for this excellent software and all the hard work you put into it! Our photo studio staff mastered the program in a flash, no training was needed. There's plenty of features that are extremely useful for a business like ours, smart layout printing and order statistics among them.
Malcolm Barrows, Salt Lake City, USA
I struggled with some other ID photo makers until I stumbled upon this stunning software. Everything works like a dream, the interface is cute and easy to use. Changing background and clothes are really helpful to make any photo perfect.
Ellie Stonebridge, Bath, Great Britain
Photography Business Software – Making the Right Choice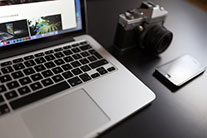 In the digital age, photography business software has become just as important for professional photographers as a high-end camera and lighting kit. Given the variety of computer programs on the market, it's a hard choice to make for a startup photo studio. Commercial licenses for professional photo processing applications are often too pricey, and have a steep learning curve. Besides, it often turns out that you don't really need all the features offered by a certain program. So, it will be wise to do some research rather than purchase one of the popular products.
What Software Do You Need for Photography Business
What should you take into consideration when choosing photography business software? First of all, decide if you only want an image processing tool, regular photo printing software, or some client management features for automating your business as well. There are many other extras you may find useful. Obviously, it all depends on the type of services provided by your photo studio.
For example, if you shoot weddings, you will appreciate picture slideshow software for producing wedding DVDs. Those photographers who work for media outlets would certainly like the idea of a social media managing tool that will help them interact with their customers. In case you're working with large amounts of photos, it's better to get yourself some photo recovery software just to be on the safe side.
As you can see, it's quite a long list of essential programs with much specifics you should keep in mind. To make your professional life easier, we've gathered a series of digital must-have tools for beginners and more experienced photographers of different specialties. Make sure to check them out!
Software for Passport & Visa Photo Editing
ID photography is a popular branch for anyone starting a photography business. This type of service is always in demand, and helps you master the tools of the trade before trying something more challenging. However, the latest requirements for ID photos are very strict due to the introduction of biometric passports. Photos used there also keep facial biometric information, therefore it is essential that passport and visa photos comply with the recognized international standards. This applies both to the dimensions and to the quality of the photographs.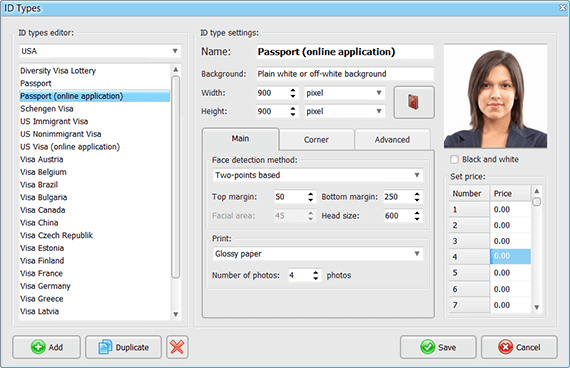 If you decide to order ID photography software, have a closer look at Passport Photo Maker. This professional application will help you make top-quality passport photos. Its built-in biometric features detection module guarantees that the dimensions of the photo match the official requirements. There is an ID types directory that stores dimensions and guidelines for all common documents of different countries. As a photo studio owner, you'll like its rich management tools, including integrated order statistics, activity log, price management module and client database. This toolkit will be a nice and clean decision both for individual photographers and studios with several operators.
Accounting Software for Photography Business
It comes as no surprise that photography business, like other small businesses, requires tight control and good management. If you need to better organize your schedule, analyze your expenses and profits, and keep all the invoices in one place, you don't have to outsource this administrative stuff to someone who will ask for an additional fee. Well-rounded accounting software will optimize your workflow and let you focus on what really matters.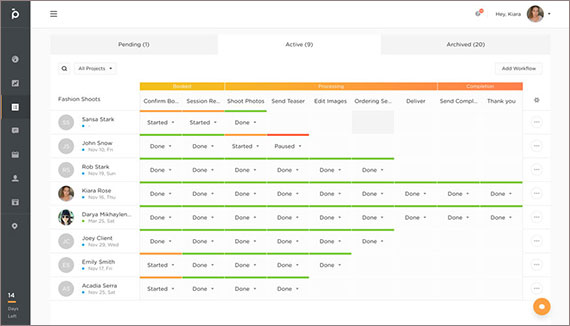 Sprout Studio
Sprout Studio is promoted as a universal tool made by photographers for photographers. This software for studio photography will help you understand exactly what's happening in your business. You can see tasks that are due, galleries that are expiring, emails that are going out, payments you've received, bookings you've made, and other valuable information.
PRICE: from $17,00 per month
Built-in bookkeeping
Sales photo galleries
PayPal integration
Direct contact with clients
Pricey studio version
No online scheduling
ShootZilla
This web application provides you with a series of workflow-based tools to capture leads, generate reminders, create contacts, manage your working schedule and handle other business-related tasks. In the long run, it'll enable you to make more shoots in less time and ultimately increase your revenues.
PRICE: from $17,00 per month
Simple interface
Built-in calendars
Integrated contact form
Instant jobs overview
No billing & invoicing
No contract management
Pixifi
Pixifi is a web-based and fully customizable solution for freelance photographers and studios. It represents almost everything you need in business management software that not only tracks your customers, emails, incomes, payments and daily appointments but is constantly evolving to get better and more user-centered.
PRICE: from $24,99 per month
Online booking system
Appointment scheduling
Full-fledged digital contracts
Fully customizable
Pricey if compared to rivals
Long set-up in the beginning
Photo Editing Software
Another type of software needed for a photography business is a multi-feature photo editing program. Even a picture taken by a professional and with an expensive camera will look much better and more glamorous after certain adjustments in post-production. Sometimes photographers are asked to add some memorable inscriptions or even to assemble a number of images into one gorgeous collage - the easiest and fastest way to satisfy the client's needs is to equip yourself with a decent photo editor.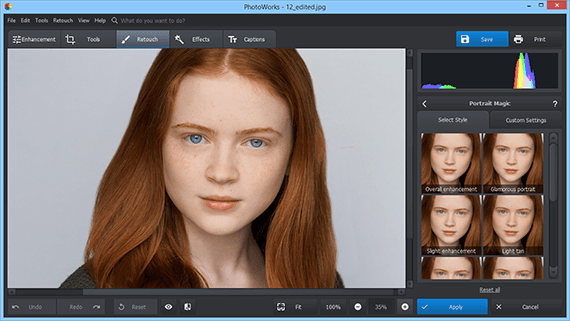 Adobe Lightroom Classic CC
Despite numerous photo editors introduced into the photography market in recent years, Lightroom Classic remains the category-defining photo workflow application offering pro digital photographers a slick way to import, organize and edit their pictures. It's a complete package of top-notch tools and brushes so you'll be able to make all the necessary adjustments in just one program.
PRICE: from $9,99 per month
Convenient photo management
Face recognition technology
Effective masking tools
Connected mobile apps
No layer editing
Slow import
DxO Photolab
The professional photography studio editing software developed by DxO is totally worth your attention if you're looking for ways to automate the process of picture retouching. DxO Photolab offers you automatic RAW conversion, lens and camera body-based image correction, unmatched noise reduction, batch processing and other innovative image improvements.
PRICE: from $129,00
Auto image processing
Smart lighting tools
Powerful noise reduction
Ability to make local adjustments
High price
Long waits for heavy editing
PhotoWorks
This picture editor is a newbie in this list but it has proved to be a universal tool for both home users and professional photographers. The program is easy to use but is equipped with plenty of pro-level features for intelligent color enhancement, portrait retouching, distortion correction, odd objects removement, and other types of photo editing.
PRICE: from $19,25
Auto photo enhancement
Unique tool for portrait retouching
Smart perspective & lens correction
An array of brushes for delicate changes
No batch processing
Less features in the standard version
ACDSee Photo Studio
ACDSee Photo Studio offers professional-grade tools combined in a comprehensive package. In addition to advanced editing capabilities, this photo editing software has powerful organizing features to keep track of every image even in a massive collection. If compared to its previous version, the program took a step up towards AI-based digital asset management.
PRICE: $99,99
Logical navigation
Smart face detection
Effective haze removal
Advanced layer editing
Quite pricey for beginners
Takes a while to master
Photo Printing Services
Producing a perfect digital image is only half the battle as your clients mostly expect to get a printed copy. Although it may be good to use printing services, freelance photographers and studio owners should think about an in-house solution. Photography studio printing software is essential for those who work with large amounts of photos and want to save money for other kinds of improvements.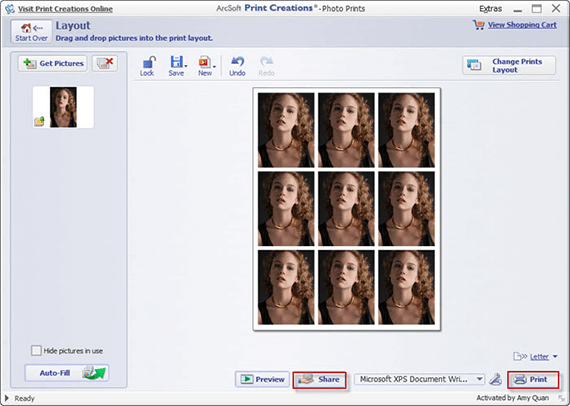 FotoSlate Photo Print Studio
FotoSlate Photo Print Studio can solve all of your printing needs. This program lets photographers and home users print pictures and creative designs of different types: ID photos, calendars, scrapbooks, photo albums, and many others. What's more, it can dramatically reduce the time you spend making print and contact sheet projects.
PRICE: $29,99
Photo sorting tools
Clear IQZ for better quality
Convenient print layouts
Built-in decor elements
No tech support anymore
Few manual adjustments
Print Shop Professional
It was the first desktop publishing program that provided its users with a library of templates, fonts, graphics and photos they could arrange as they pleased. The latest version of Print Shop Professional is designed to offer designers an easy way to put good-looking labels, business cards, calendars and stationery together. It also has master pages that you can use to give consistency to multipage documents.
PRICE: $39,99
Rich templates collection
Ready-made master pages
Watermarks included
High-quality icons
No import from Word
No custom graphs & tables
ArcSoft Print Creations
This multi-faceted program offers plenty of options for printing your digital photo projects. Whether you want to create a simple greeting card or a lasting, hardcover photo book, the print-project software comes packed with a full set of professionally designed templates and layouts for all occasions and in all kinds of styles. The presentation of your photo project on paper will be no problem at all since the software provides layouts of different sizes.
PRICE: $29,99
Photo and text editing tools
Plenty of output features
Nice user-friendly interface
Confusing setup
More suitable for basic use
If you're planning to upgrade your photo studio software or take your first steps into photography business, check out user reviews to make sure you get the program you bargained for. Consider all the pros and cons of each software in your wishlist, decide what features are must-have and what is unnecessary for you at this stage, plan your budget and buy the program that will eventually return your investment.
Wondering if there's all-in-one software to save professional photographers the trouble? Passport Photo Maker can be highly recommended as ID photography studio business software as it combines most features provided by three different types of programs: accounting, editing and printing.
In addition to image processing and ID photography specific features, the app has a series of tools for order management. It allows you to set prices for various services, such as saving a photo, printing a photo, saving a print layout, burning photos to CD etc. There is convenient order statistics which can be exported to a spreadsheet. Note that the commercial license for this software is good value compared to most similar products, and it can be even more affordable with multi-user licenses.
Boost your photography business with Passport Photo Maker!


Check Out More of Our Photography Guides: