Compatible with Windows
10, 8, 8.1, 7, Vista, XP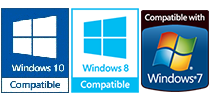 Our Customers Say:
Thank you for this excellent software and all the hard work you put into it! Our photo studio staff mastered the program in a flash, no training was needed. There's plenty of features that are extremely useful for a business like ours, smart layout printing and order statistics among them.
Malcolm Barrows, Salt Lake City, USA
I struggled with some other ID photo makers until I stumbled upon this stunning software. Everything works like a dream, the interface is cute and easy to use. Changing background and clothes are really helpful to make any photo perfect.
Ellie Stonebridge, Bath, Great Britain
How to Start a Photography Business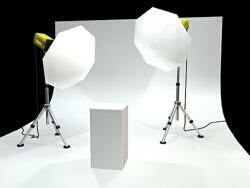 If you are keen on photography and planning to start a photography business, you're on the right track. Running a photo studio is a creative, rewarding, and highly profitable activity. There are dozens of areas within this industry, such as making passport and ID photos, wedding and event photography, portraiture, family and pet photography, photograph restoration and printing, creating collages, photo books, calendars, greeting cards... the ideas are virtually unlimited!
Before you start a photography business, it will be wise to do some market research in the community and choose the niche that will probably attract more customers. Keep in mind, though, that some services are much more suitable for a startup in terms of expertise and equipment required. For example, passport and ID photos comprise an essential part of the orders in most photo studios. ID photography will always remain a steady income source regardless of changing trends and fashions.
Proper planning is essential for any startup. Here are the must-haves you need to take care of when you start a photography business:
Studio Equipment
First, you'll need an adequate quality camera body with a selection of lenses. Remember that a high megapixel resolution is a must for taking portrait and ID photos. Next comes a lighting kit - stationary or portable, depending on the services you plan to provide. Fixed lighting plus backdrops is an appropriate and affordable solution for a startup portrait photography. Equipment insurance is a must, so take the insurance expenses into account as well.
Processing System
This includes a computer with professional photo editing software, and a photo quality printer. Choosing the software is just as important as setting up the studio equipment. Here you need to find the right balance between the power, usability, and the cost of a business license. If you intend to do ID photography, Passport Photo Maker is the ideal solution. It combines a full range of features to automate the ID photo business, easy-to-master functionality, and low-priced commercial licenses.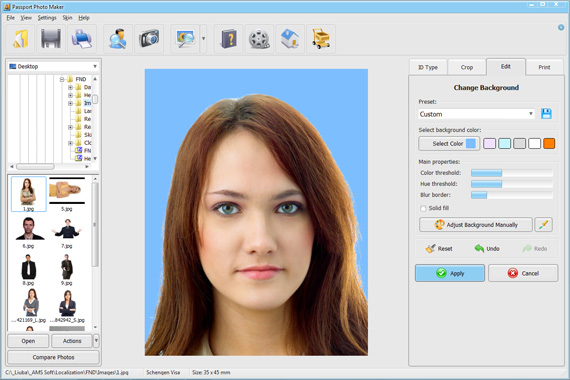 Good Location
One obvious idea is a popular location like a downtown area or a mall - a higher rent is inevitable, but the profits might soon make up for the expenses. Otherwise, consider renting an office in the customers' own neighborhood. This may turn out a more convenient place and attract a lot of visitors, too. Home-based business is another popular trend these days. Check out the local regulations to see if it's an option in your residential area. No matter where you settle, make sure your business hours are convenient, and the studio is a nice place to visit.
Marketing and Promotion
When you start a photography business, make sure people learn about you and love what you do. A sidewalk sign, leaflets and promotional greeting cards are some of the inexpensive ways to attract customers. Make sure you display your work wherever possible. A website is a great place to showcase your photography, but you need to invest into web hosting, design, and maintenance. Take advantage of free online services like Facebook or Flickr – great tools for networking.
Besides planning all of the above, don't forget that photography is the art you love, and make sure your customers feel that. They are sure to come again then.
Create and print high quality ID photos with Passport Photo Maker!
Check Out More of Our Photography Guides: