How to Start a Photography Business: All You Need to Know
If you are keen on photography and planning to start a photography business, you're on the right track. Running a photo studio is a creative, rewarding, and highly profitable activity. There are dozens of areas within this industry, such as making passport and ID photos, wedding and event photography, portraiture, family and pet photography, photograph restoration and printing, creating collages, photo books, calendars, greeting cards... the ideas are virtually unlimited!
Before you start a photography business, it will be wise to do some market research in the community and choose the niche that will probably attract more customers. Keep in mind, though, that some services are much more suitable for a startup in terms of expertise and equipment required. For example, passport and ID photos comprise an essential part of the orders in most photo studios. ID photography will always remain a steady income source regardless of changing trends and fashions.
Proper planning is essential for any startup. Here is a checklist of matters you need to take care of when you start a photography business:
Step 1. Choose the Type of Photography Business
The first thing you should do is to decide what type of services you will be offering. Here's what you can focus on when starting a photography business:
Portrait photography - family photos or commercial portraits for businesses
Event photography – weddings, anniversaries, baptisms, graduations
Photo design services – creating collages, posters, greeting cards, etc.
Photo retouching and digitizing old pictures
ID photography – making passport and visa photos
Advertising photography – shots that illustrate products and services
While browsing through the list of careers, take into account your skills, interests and budget. If you're into still-life and aren't keen on working with people, you can do product photography for brochures, magazines or websites without leaving your home. Otherwise you can stick with non-business photography and take portrait shots of families, kids and their pets in a more friendly atmosphere.
A fail-safe option is to become a passport and visa photographer since ID pictures are always in demand. To automate the process of preparing ID photos and spend less time on routine tasks, you should get a powerful passport photo tool. Passport Photo Maker is an absolute must-have for photo studios and freelancers who need to work with a large number of photographs. The program complies with the latest requirements for ID photos set in different countries, and provides presets for passport, visa, driving license etc., to let you create professional quality ID photos in a few minutes.
Have a look at Passport Photo Maker's smart features
Create photos for passport and visas for 130+ countries
Create & maintain a database of clients and their pics
Set and manage your prices right within the software
View and export order statistics for any date
Create own print layouts for zero-waste printing
Regardless of the photography type you choose, you'll need to learn how to make money as a professional photographer, what are the possible ways to register your photography business, how to organize your working space and what photo equipment is better to buy. So let's dig a little deeper.
Step 2. Legally Operate Your Photography Business
Once you've evaluated photography business ideas and chosen your specialty, it's time to create a brand name that fits the type of photography you want to do and doesn't duplicate any title protected by a trademark.
Next, decide on your business structure to get a proper license. The easiest and lowest cost option is a sole proprietorship where you're a single business owner. In this case, profits are taxed at the sole proprietor's individual tax rates, unlike corporations with other tax obligations and schedules. However, such business owners are personally liable (with all their property) if a lawsuit occurs.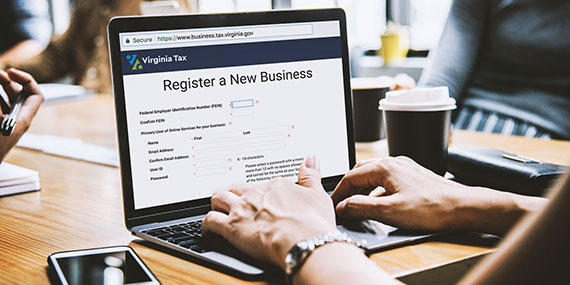 When you come up with a business name and set up your business structure, you need to obtain a business license or permission as required by your city or county. With an official license in hand, proceed by opening a business bank account. Also, don't forget to apply for a state ID number from your state's department of revenue to handle all the necessary taxes.
If you plan to run your business from your home, you are likely to face a few inherent risks. Firstly, you'll be exposing pieces of your personal life to the customers. Secondly, your customers can get hurt on something while in your home and bring charges against you. To start a home-based photography business, contact a local insurance agent and ask what products you should have as coverage (for example, liability insurance).
Step 3. Create Your Photography Business Plan
Your first step as a newly-made business owner should be to conduct an exhaustive research of the sphere you want to arrive at and the current state of its market. After analyzing this information, develop your photography business plan that outlines the details of your business, including your vision statement, the products and services you offer, competitive advantage, financial projections, pricing scheme, and marketing strategies.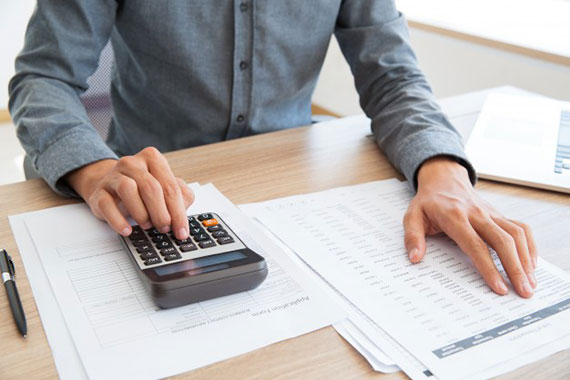 Estimate your start-up costs: prices for cameras, lights, tripods, background canvasses, light meters and digital photography software. If necessary, apply for a small business micro loan or simply rent the necessary equipment until you purchase your own. Examine other local photographers' rates by visiting their websites, and price your rates competitively. You can also contact newspapers and magazines to ask what the going freelance rate is to help you price your services.
Step 4. Set Up Your Photography Studio
Once you are ready to actually launch your photography business, it's time to find the place for your studio. Where should it be? One obvious idea is a popular location like a downtown area or a mall - a higher rent is inevitable, but the profits might soon make up for the expenses. Otherwise, consider renting an office in the customers' own neighborhood. This may turn out a more convenient place and attract a lot of visitors, too.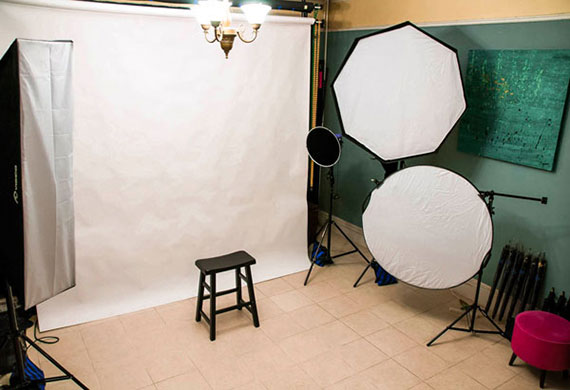 Don't like the idea of renting a space? Then, you may want to learn how to start a photography business from home. In that case, the first thing to do is to check out the local regulations to see if it's an option in your residential area. Then, make sure your photo studio has its own dedicated space. Don't force your family to trip over your gear and move it around to accommodate daily living. Having this dedicated space is also important because you don't want your clients to feel tension and stress because they invade your personal space.
If you have limited space, buy a wall mount to hang 2 or 3 rolls of paper. When you are done, use the chain and roll the paper back up. If using a wall mount isn't an option, stands for the backdrop works well too. In case you're tight not only on space but money as well, get portable gear to easily fit it into your working space.
Step 5. Get Photo Equipment
If photography has been your hobby for quite a long time, you may already have much of the photo studio equipment and supplies you need. However, you'll have to assess if the quality is high enough for providing professional services. Along with a decent camera, you'll also need lenses, flashes, batteries, photography business software, quality photo paper and packaging used to deliver the photos to clients.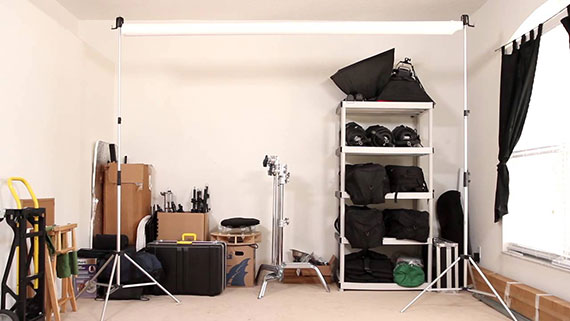 Portrait photographers will take great interest in different backdrops ranging from plain white to printed graphics and locations, from paper and muslin to vinyl and polyester. The main idea behind a good background is to remove distractions, enhance professionalism and add to the control you have as a photographer over your photos, so pick your backdrops wisely and don't waste your money on a background collection when you really need just two or three of them.
Good lighting is no less important for a professional photo studio than a seamless backdrop. Acquire speedlights and flash brackets to have better control over flash, get yourself a versatile umbrella to move light with your gear, don't forget about stable light stands to hold your additional lighting equipment.
Step 6. Promote Yourself
The key to success in running a photography business is marketing. Along with traditional business cards, brochures and advertisements, use other methods to spread the word about your business. Attend trade shows and events geared toward your market. For example, if you want to do wedding photography, attend wedding shows. If you aim to take pet portraits, meet your models at dog shows. Here's a little step-by-step guide to increase your brand recognition.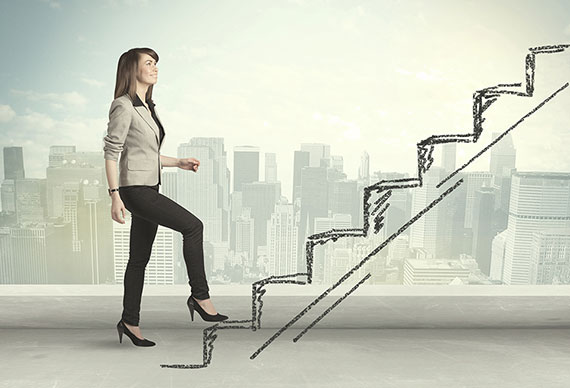 Create your own website. Use it to publish your existing portfolio and add all new creative works. There you can state your price list for different kinds of shooting, working hours, your address, phone number, recommendations and much more that will help you win your customers.
Register on craigslist.org. There cannot be too much advertising. Unlike many online services that charge fees for posting ads, Craigslist gives you the opportunity to advertise your business free. Over 60 million users in the United States visit the Craigslist website every month, so placing an ad there will allow you to advertise your products or services locally and across the country.
Join social networks. Set up social media accounts on networks where your target market can be found. For example, if you're doing wedding photos, you should have a Pinterest page. Send out regular updates and special promotion announcements to your subscribers.
Promote yourself with a little help from your friends. Contact friends, acquaintances, former employers (if you left on good terms), nonprofit organizations, schools and colleges, and even other businesses that have customers who may need your services. Let them know you're in business and ask if they can use your services, or if they can give you the names of people who need what you sell.
Use the "Word Of Mouth" strategy. In today's hyper-connected world, a single recommendation can have a great impact leading to word of mouth strategies to grasp the opportunity. 92% of people trust recommendations from friends and family over any other type of advertising. Even academic research has proven its effectiveness in conversion.
Client Is a King
You can't successfully operate a photography business and won't get paid for photos if no one hires you. In the case of photography business, customer service isn't simply delivering a product or service on time or having a website that is easy to navigate around. You need to go the extra mile and make your brand memorable for all the right reasons. To secure repeat customers and encourage word of mouth recommendations, you need to put client experience high up on your list of priorities. Be sure this tactics will win your new customers and your professionalism will serve as the best advertisement you can have.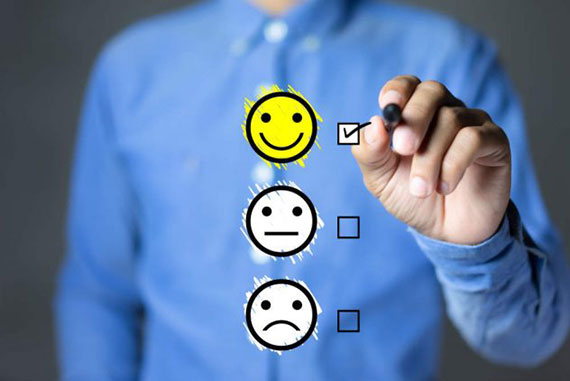 So now that you know how to start a photography business, there is little time to spare. Whether you plan to make some extra money on the side, or you want your photo business to be a full-time employment, we hope that our tips will help you get up and running. And we wish you all the luck a new business-owner might need!
Check out more of our photography guides: