Compatible with Windows
10, 8, 8.1, 7, Vista, XP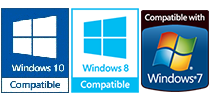 Our Customers Say:
Thank you for this excellent software and all the hard work you put into it! Our photo studio staff mastered the program in a flash, no training was needed. There's plenty of features that are extremely useful for a business like ours, smart layout printing and order statistics among them.
Malcolm Barrows, Salt Lake City, USA
I struggled with some other ID photo makers until I stumbled upon this stunning software. Everything works like a dream, the interface is cute and easy to use. Changing background and clothes are really helpful to make any photo perfect.
Ellie Stonebridge, Bath, Great Britain
How to Make an Effective Photography Business Plan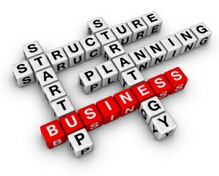 Starting your own photography business is not only about creativity and skills to take stunning pictures. If you decide to make it a living, this step will require the ability to plan, analyze, and foresee. An effective photography business plan should help you establish a balance between a number of important factors, taking into account the startup investment, expected expenses, predicted earnings, and marketing strategy for at least one year.
So, what do you need to consider while doing calculations for your photography business plan?
Legal and licensing issues
What type of business do you intend to run? You may get started as a sole proprietor, or register a partnership, a limited liability company, etc. The requirements for each of these and the process of getting a permit will vary, and so will the taxes.
Initial funding
Keep in mind that for the majority of startups, the first six months in business are critical, and you probably won't break even until this point. List all the funding sources you plan to use. Estimate your savings to make sure they will allow you to make a living, especially in case your new business is your sole income source.
One-time expenses
Obviously, the studio equipment comes first here. While you might not need to think of the rent setting up a home-based photo studio, investing into long-term assets is inevitable. The tools of the trade include the camera and lenses, a basic lighting kit, tripod, stands, backdrops, etc. Next comes the computing equipment and the software which is almost as vital for today's photographer as a high-end camera. You also need a minimum of furniture, plus the interior design costs.
Regular expenses
As in any business, your operating costs will normally comprise the rent (if you are not home-based), the insurance for the photo studio equipment, the personnel wages, and tax. In addition, the photography business plan will include specific expenses such as printing supplies, paper, albums, frames, new backgrounds and props.
Marketing strategies
These depend on the kind of services you are going to provide. For example, making passport and ID photos is a stable income source for many startup photo studios. Convenient location and an electric sign are most likely to draw in a steady stream of customers. Those who would like to do event photography definitely need advertising. Promotional actions like free photo sessions will get the word of mouth work for you.
Once you've prepared your photography business plan and got your business going, it's important to keep track of the stats. The right software can be of great help here. For example, Passport Photo Maker provides special features for entrepreneurs, such as integrated price list for various photo formats, and order statistics that can be exported to a common spreadsheet. These convenient tools will help you automate your photography business, letting you focus on the creative part.
Create and print high quality ID photos with Passport Photo Maker!
Check Out More of Our Photography Guides: