Compatible with Windows
10, 8, 8.1, 7, Vista, XP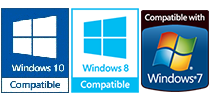 Our Customers Say:
Thank you for this excellent software and all the hard work you put into it! Our photo studio staff mastered the program in a flash, no training was needed. There's plenty of features that are extremely useful for a business like ours, smart layout printing and order statistics among them.
Malcolm Barrows, Salt Lake City, USA
I struggled with some other ID photo makers until I stumbled upon this stunning software. Everything works like a dream, the interface is cute and easy to use. Changing background and clothes are really helpful to make any photo perfect.
Ellie Stonebridge, Bath, Great Britain
How to Get First Customers as a Photographer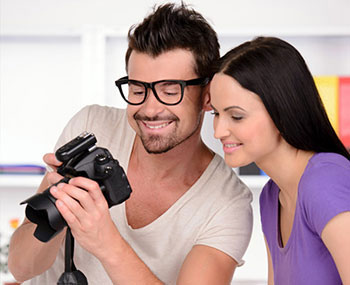 So you've broken into the world of professional freelance photography: brushed up on your skills, started building your portfolio, learned how to make an effective photography business plan, bought all the necessary photo equipment and launched your own website. What's next? Your biggest challenge will be to get photography clients.
Most photographers don't particularly enjoy this acquisition side of business. After all, nobody will pay you for the time spent out and about, looking for prospective customers. What's more, client acquisition can be rough on the nerves, too.
In this guide, we'll share some useful tips on how to create a customer base for a passport and visa photographer as this sphere of photography business is always in demand. Your first step should be to get yourself convenient software that will take on the task of editing the pictures you took. Passport Photo Maker is an absolute must-have for newbie photographers that simplifies the whole process and reduces it to just 5 minutes.
Make your customer service better with Passport Photo Maker!
Keep on reading the article and we'll explain how to spread the word about your business starting from your immediate circle, use online marketing to your benefit and efficiently invest into advertising campaigns. Are you intrigued? So let's get down to business.
Promote Your Website
Having your own photography website is the best way of showcasing your creative works, building your own brand and getting reached by new clients. But what to do if you assembled an online portfolio and it still hasn't brought any tangible result? Well, it's time you introduce some SEO tools to the game. The abbreviation stands for search engine optimization and in the long run this approach should help you get more clients as a photographer.
Today marketers see SEO as becoming more effective, with 82% reporting effectiveness is on the rise and 42% of this group stating effectiveness is increasing significantly.To win at SEO, you have to play by Google's rules since it receives over 63,000 searches per second on any given day.
Don't know where to start with promoting your website? Below we've gathered the most useful techniques you should try:
. Save your customers' time and simplify the task of finding your studio by marking your office on the map. The more effort you put in the process (outline the area in which you offer your services, write the exact address and working hours, provide contact information, etc.) the more likely people will end up in your salon rather than in your rival's.
. Google Maps isn't the only resource that will help you getting photography clients. Don't forget to add the information about your studio into a local business listing. It's said that such online entries provide the most accurate data.
. When preparing a content plan for your website, make sure all the posts are relevant to your business sphere and contain keywords that serve as 'bread crumbs' and bring people from a search engine to your home page. Using keyword research tools, you can make a list of the so-called "search queries" so that users have a better chance of finding your content on Google search results page. For example, bind your business to a certain location with such keywords like "passport photos Austin" or "make an ID photo in New Jersey".
. The statistics says that a one-second delay in page loading time yields 11% fewer page views, 16% decrease in customer satisfaction and 7% loss in conversions. The best and easiest optimizing practice is to compress images for your website. Such popular services as Page Speed Insights or GTMetrix will also check your site and provide you with useful recommendations on how to improve its performance.
. Today more and more people switch to their smartphones instead of PCs or laptops to search for necessary information. Making your website mobile-friendly is your top priority if you don't want your visitors to miss some valuable information because it hasn't fit onto a smaller screen.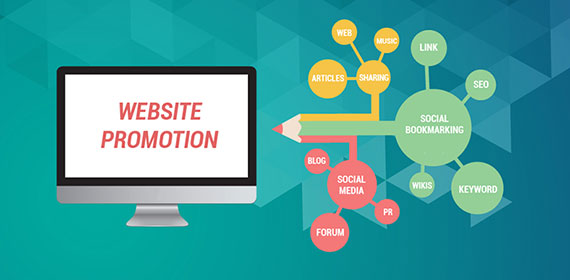 Be Active on Social Media
One more installment into your digital marketing strategy would be linking your website to all of your social networking profiles. It can be a Facebook page, Instagram, Linkedin or Twitter accounts, and other popular social media. They will provide targeting capability, as well as reach and scale, at a lower cost than almost all other marketing channels.
Make use of geolocation settings (for example, with the brand-new Facebook's Nearby Function) to allow users to search for, find, check in to, rate and recommend businesses. With the power of GPS, you'll be able to get more exposure and attract clients who want to make ID photos in the studio closest to their home.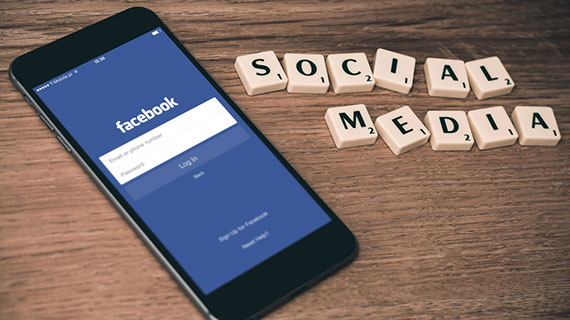 Use Facebook Ads and GoogleAds
While search engines and personal blogs can bring you organic traffic, you also shouldn't underestimate the potential of direct advertising. Formerly known as Google AdWords, Google Ads is one the largest and most popular pay-per-click advertising platforms that show the most relevant ads to a particular search query based on the user's location. Remember that each time users click on your ad you'll have to pay for a new website visit.
At the same time, Facebook Ads remains popular among many small business owners as this platform offers the ability to pinpoint your target customers and only advertise to people who are likely to purchase your product or service in a certain area. That way you won't compete with passport photo studios from other cities and will be able to focus on your neighborhood.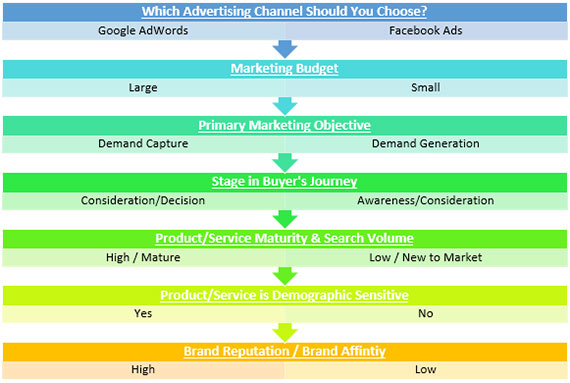 From an advertiser's point of view, Google Ads lets you create campaigns that will only appear when users search a particular keyword. For a more targeted approach, local businesses can choose people searching for their keywords in a specific geographic region. Facebook Ads isn't based on the user's search query. Not only does it provide a wide range of targeting options based on demographics, it also lets you target users based on their behavioral patterns, likes and dislikes.
Give Your Clients Additional Service
An effective way to get clients as a photographer is to offer them more than your rivals do. For a start, create standard packages and special price lists for satisfying all the client's needs. When customers contract you for a specific service, you can offer them a discount off the add-ons for a limited time. This is also effective in enticing clients to act quickly. In case of ID photos, you can shoot customers at your studio and later send them the already edited passport or visa images. That way they'll get the necessary files via email and won't have to come to your office the second time.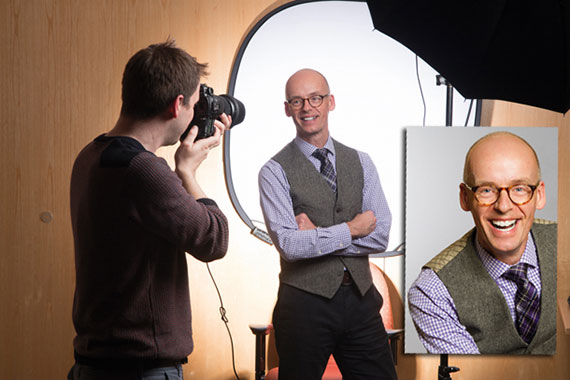 Word of Mouth
If you've been working as a photographer for a mere month, don't think you'll immediately win a big gig. It will take some time and effort to improve your professional skills and get regular customers. Try spreading the word about yourself as a photographer and the services you provide. Hand out your business cards to studio visitors so that they can go to your website and view your full portfolio. Call up some local businesses if you think they can be interested in your services (for example, they regularly make ID photos for new employees). Finding photography clients among your friends and family can also be a good idea. If your approach to work is responsible and you provide adequate results, they're likely to recommend you as a cool photographer to others.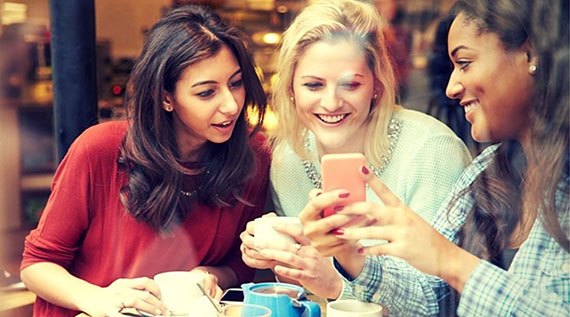 Summary
So what does all this mean? Customers for a photographer are the main source of income and professional growth, and their acquisition is the top priority for any beginning specialist. However, you should carefully analyze the current market and decide what approach will become the most reasonable investment. Perhaps, word of mouth marketing will be enough in the beginning, but later you'll have to think about launching your own website. Follow the advice presented in this guide and you'll have a successful first year as a paid photographer!
Create and print high quality ID photos with Passport Photo Maker!
Check Out More of Our Photography Guides: