Compatible with Windows
10, 8, 8.1, 7, Vista, XP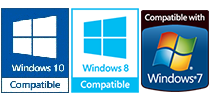 Our Customers Say:
Thank you for this excellent software and all the hard work you put into it! Our photo studio staff mastered the program in a flash, no training was needed. There's plenty of features that are extremely useful for a business like ours, smart layout printing and order statistics among them.
Malcolm Barrows, Salt Lake City, USA
I struggled with some other ID photo makers until I stumbled upon this stunning software. Everything works like a dream, the interface is cute and easy to use. Changing background and clothes are really helpful to make any photo perfect.
Ellie Stonebridge, Bath, Great Britain
Photo Studio Equipment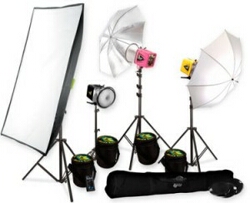 After finding the location for your startup photo business, the next big headache is choosing photo studio equipment. Given the popularity of photography today, you will be overwhelmed by the variety of supplies offered on the market, and probably puzzled if you need to purchase all of these. Careful planning is important here: you can start with the basics, and then add a new piece of photo studio equipment every now and then when your budget affords.
What are the basic components of photo studio equipment? Here's a checklist – it should be helpful to amateur photographers thinking how to start a photography business.
Camera - digital single lens reflex (SLR) camera is the professionals' choice today. An interchangeable-lens camera will let you to be flexible and try various photography genres in the future. Do invest in a high megapixel count especially if you intend to do portraiture.
Lighting - while natural light available may do fine for some shots, you will need at least a flash for the others. A camera mount flash is an affordable solution for a startup studio. It's better to acquire a removable flash that can be put on a light stand as well.
Light modifiers - needed to soften the lighting and get rid of shadows. A softbox or a reflector umbrella will be enough to start you off.
Backgrounds – seamless paper or fabric backdrops. These are inexpensive and easily available from local suppliers. You can do with a couple of basic colors to begin.
Tripod for the camera and light stands.
Computer with photo editing software.
Photo quality printer. A continuous-ink system will greatly reduce the printer maintenance costs.
Besides photo studio equipment you'll certainly need a minimum of furniture and a mirror for the customer. Don't forget minor necessities like power cords, extension cords, computer gear, backup batteries, extra memory cards, grip material like clamps and tape to hold the backdrops in place, etc.
The computer with the right software is an essential part of photo studio equipment. In fact, you may spend a much longer time editing photos than shooting. Today you can find affordable applications for image manipulations in different genres of photography. For example, passport photo software is a must-have for a startup photo studio. Making passport photos is a steady income source, and meeting ID photo requirements is vital.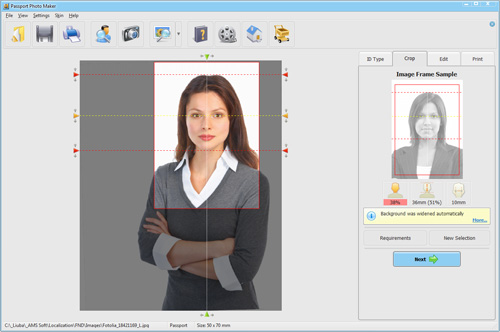 Passport Photo Maker is an ultimate ID photo editor that will help you automate your photo business. The software has an integrated database of ID types complete with the latest requirements, a biometric features detector to perform autocrop, and a smart print module with easily customizable paper and print settings. In addition, it provides special features to handle your orders, such as a pricelist for ID photos and order statistics. The business license is truly pocket-friendly, which is quite important for a startup photo studio. The program is reliable and easy to master, which makes it popular with photography studios around the world.
Create and print high quality ID photos with Passport Photo Maker!
Check Out More of Our Photography Guides: