How to Make Money With Photography
Photography is an awesome and mobile career that is a dream profession of many amateurs. There's hardly any person that doesn't like taking pictures with their smartphone or camera, but if it grows in something more than a hobby you want to be sure this kind of work will cover your living costs. Starting to make money with photography means that you should consider all the pros and cons and, what's more important, choose a type of photography you'd like to invest your time and skills in.
How Much Money Does a Professional Photographer Make?
Today photography is a very crowded and competitive space, with tons of shutterbugs offering their services for every single genre and price range. Luckily, the right amount of dedication and creativity can secure you enough commissions to make a decent living. The most common question of newbies is how much professional photographers get paid in accordance with their level of proficiency and working sphere. New York Institute of Photography (online photography school) has analyzed salaries of beginner and top photographers and states their rates per hour (see the chart below).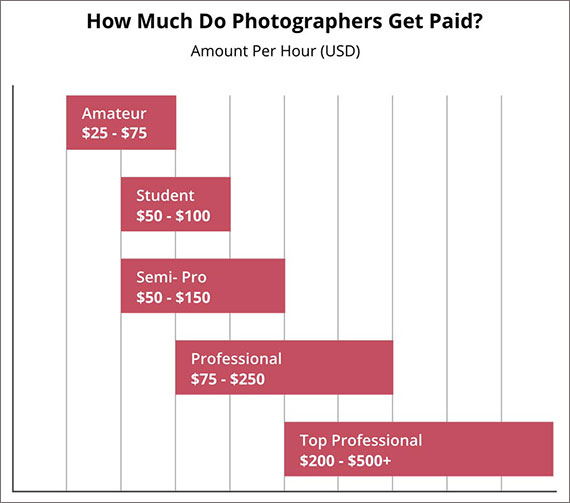 Keep on reading this guide and learn ten different ways to make money as a photographer in the sphere of fashion, travel, real estate, official documents, and others.
Travel Photographer
Long gone are the days when being a travel photographer simply meant you shot pictures exclusively for a certain travel magazine or newspaper. Today these creative professionals mostly work as freelancers and need to have their hands in as many different pots as possible to survive. The national average salary for a traveling photographer is reportedly $36,811 in United States but if handled properly this profession can bring your more income. Check out these tips on how to increase your profits.
Do client-direct sales. It's probably the largest source of income for modern travel photographers. Find some company that will have you on retainer. They'll pick a couple of your images for social media and marketing purposes.
Leverage social media followings. Today the wealthiest travel photographers in the world are the ones who successfully market themselves. Instagram or a personal blog can become a great promoting tool that you should take advantage of.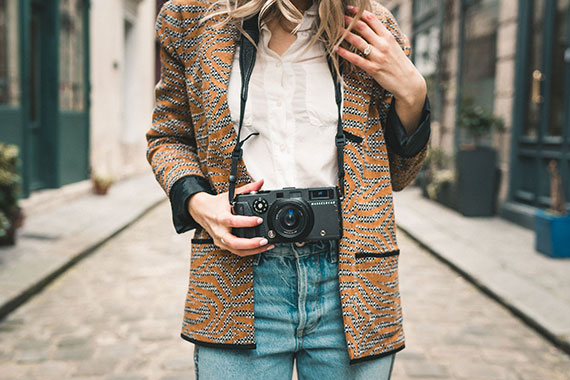 Passport & Visa Photography
While the career of a passport and visa photographer may be not as exciting as other photo-related professions, it's a stable sphere to earn money from photography for both novice and experienced employees. With a pair of passport photos costing about $12,00, you can make $500-800 per week just on ID photography. In this case, Passport Photo Maker will be a helpful add-on to your studio equipment since is optimizes many routine tasks and lets you focus on other things. The software offers lots of ID photo templates for passport, visa, driving license, student's card, etc. used in many countries. It also comes with a built-in statistics module to manage your sales and keep your own client database.
Try efficient software for passport & visa photography:
Make photos for passport, visa, ID card, driver's license, student card
Use ID photo templates for 130+ countries - US, UK, Canada, Australia etc.
Crop photos in seconds thanks to automatic biometric features detection
Export digital photo of the given size or print with cost-saving layouts
Automate routine work with price management module and clients database
Landscape Photographer
Do you like taking pictures of magical winter sceneries or making an eye-catching time lapse of the sun rising and going down? Then a landscape photographer is your career of choice. But don't expect it to be a gold mine - the average annual income of these photographers is about $30,000. As a result, you can find it quite hard to earn a full living from doing just landscape photography and you may need to diversify the photography services you provide.
Join photo contests. Take part in some of your local photography contests to gain exposure and widen your photography social circle. Some contests may even offer cash prizes or products for the winners.
Share your experience. If you have pro-level knowledge and unique experience, lead your own workshops either in person or in the form of online tutorials on your Youtube Channel. Some online photography schools can also hire you as an outside expert.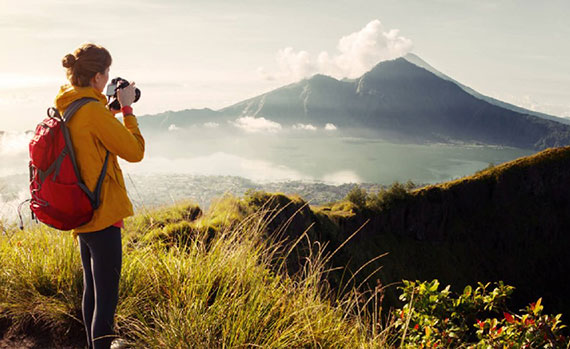 Nature Photographer
Are you a fan of National Geographic and the untamed beauty of Mother Nature its photos show? If the answer is 'yes', you may think about the career of a wildlife photographer. Good news is the Bureau of Labor Statistics states that the average annual salary for this kind of business was around $32,490 in 2018 but working conditions of nature photographers can be tough and challenging. It means you'll have to work not just outdoors but go underwater or climb the highest mountain in pursuit of great and unique shots. So, what's your best option?
Sell your photos on stocks. It's better to shoot large quantities of images. They should be of subjects that are in demand, show things from an unusual perspective or display subjects not often photographed. Selling your images on stocks like Shutterstock, you can get more exposure.
Try print sales. More expressive and large-sized photographs sell better these days. However, you might have to adapt your style to suit a specific market as iconic images don't always work as art prints.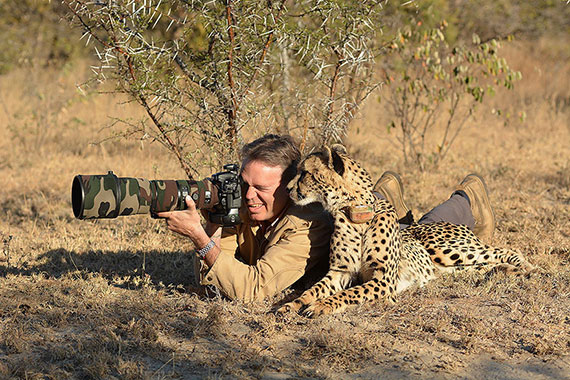 Real Estate Photographer
Opportunities exist for photographers in the real estate industry too. According to Zillow services' data, real estate photography demand has risen to 430% in 2018. If you want to satisfy this high demand, you should know that a basic photo shoot comprising 25-50 images will bring you anywhere between $110 and $300. Keep in mind that rates differ for different types of property and places of their sale. Some professional photographers even get their own commission after the house they shot is successfully sold.
Set your rate based on the property. The more expensive is the house you're to photograph, the higher is your fee. You should also differentiate the pricing for exterior and interior photoshoots.
Try more product photography. If you like taking photos of objects, you should consider making money from product photography. However, finding a commission is not easy, because companies usually choose experienced photographers. You can try looking for a job on websites for freelancers.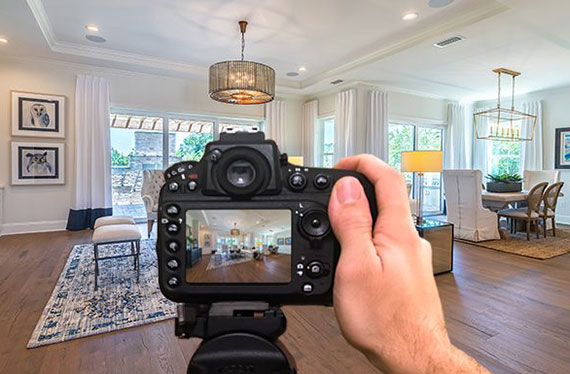 Portrait Photographer
Portrait photography is probably one of the most profitable ventures, with the average annual salary of $40,000. As a portrait photographer, your job will be to take pictures and make them into beautiful portraits for your clients. It includes shooting individuals and groups in front of different backdrops, sometimes making outdoor photo sessions for weddings and school events. Are there more ways to earn some extra money? Of course, there are! Check out the ideas below:
Offer your help as a retoucher in the Internet. These offerings are great for individuals looking to have their personal portraits done, or amateur models who are trying to create a portfolio.
Think about a photography exhibition. If your photos are really good and non-commercial, try organizing an exhibition of your works at some art gallery. People who would see your photos would be able to buy their prints or order them as an XXL picture.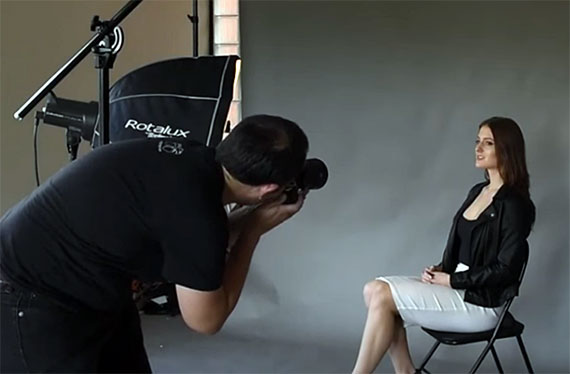 Fashion & Commercial Photographer
Another business idea you can consider in the photography industry is becoming a fashion photographer. A fashion photographer takes pictures of the latest style trends and captures red carpet events (award ceremonies, concerts, charity balls, etc.). Magazine publishers also require the services of expert photographers to help them with photo shoots and magazine covers. If you have a Bachelor's degree in photography and a high level of expertise, you can earn up to $60,000 a year. This salary isn't your limit and if you want to go for more, follow these earning tips:
Find a photo agent. In the world of fashion, it's vital to be known and recognized, and agencies can easily provide the necessary level of recognition due their daily contact with clients and publishers. Agencies can also resell your works in several different markets.
Monetize your photography. You can sell additional products via your own brand or through Amazon affiliate links. For example, if someone buys a photo book through your recommendation, you'll get a 2-3% commission.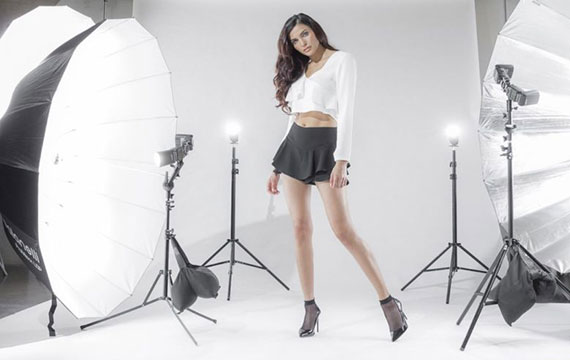 Sports Photographer
To make the annual salary of $42,000 in this niche of photography, you would need a lot of speed and dexterity. Sports photographers are typically hired by media outlets but may also work for a specific team or be freelance subcontractors. Their professional role is to capture action photography at games, take pictures of athletes and attend press conferences. Freelance photographers typically create their own proof sets and offer them to teams, sports magazines or tabloids seeking to purchase visual content.
Take photos with drones. In that way, you'll be able to capture a much bigger view than with a traditional camera. In case of sports events, a larger scale can be vital to convey their unique and competitive atmosphere.
Try your hand at photojournalism. It isn't all about photographing various events that you attended. If you have a good writing style, you can also try accompanying the pictures you made with entertaining text. With much experience in some sports, you probably know all the terms and specifics.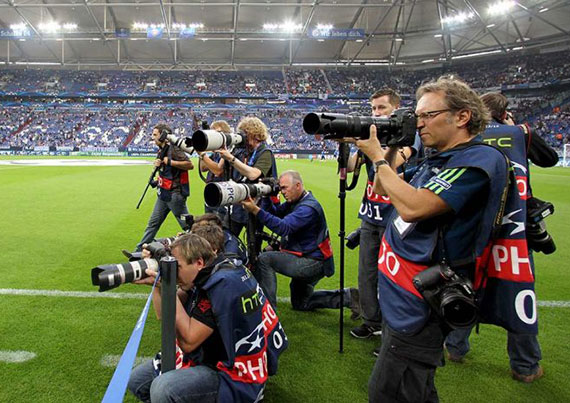 Pet Photographer
If you want to make money as a professional photographer while combining your love of animals with technical skills, pet photography is your perfect occupation. Since a lot of people like taking pictures of their cute pets to show them off to their friends, family, pet exhibitions or on social network, you won't be left out of job. At the same time, rates can vary based on experience, location, and options included. The base fee is $350, and photo packages run about $500. Other options to boost your photography business include.
Advertise other services with your photography. You may also find work taking advertising shots for groomers, trainers, breeders or pet shops. That way you'll get more recognition and experience for an additional fee.
Form your own photo packages. Generally, a photographer offers several packages at different price points with prints of various sizes. Photo shoots can also take place at your studio, a client's home or a local park. A photo package is offered to the client after the session and they choose the proofs they wish to purchase.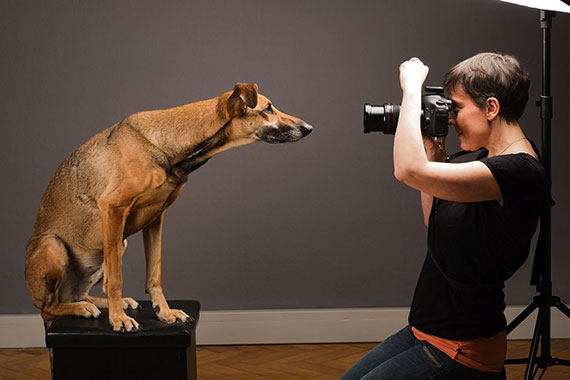 Teenager & Kid Photographer
As a rule, the annual income of teenager and kid photographers is similar to that of regular portrait photographers. However, people working with children can charge an additional price for creating special conditions and providing the necessary equipment to shoot the smallest ones. Since creative kid photography isn't specifically connected with some magazine, most photographers in this sphere work as freelancers and ask from $20 to $150,00 for a single image depending on their proficiency and the quality of the resulting photo.
Be a full-day photographer at some event. If you want to work with bulk orders, think about becoming a photographer at some event, for example high school graduation. That way you can save yourself time by taking a lot of pictures during one day and then creating personalized albums for each client.
Make photo plans including several sessions. These plans consist of a package of sessions and are designed to give your clients the flexibility of taking pictures of their kids whenever they want. It's an ideal solution for those who'd like to capture all the stages of their child's life.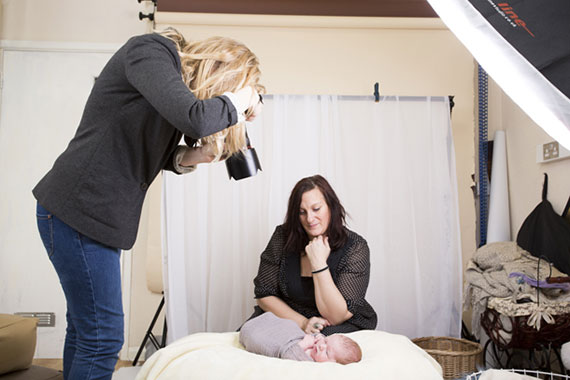 Conclusion
It's up to you to decide whether photography will be your lifestyle and full-time commitment or a hobby that can bring additional incomes. If you're absolutely serious about making money as a photographer, you should think over everything and make sure that this enterprise is cost efficient and not only entertaining for you. Want more practical advice on starting your own photo business? Browse through this website and you'll learn how to create a photography business plan, what equipment and software to buy, and how to get first customers.
Check out more of our photography guides: